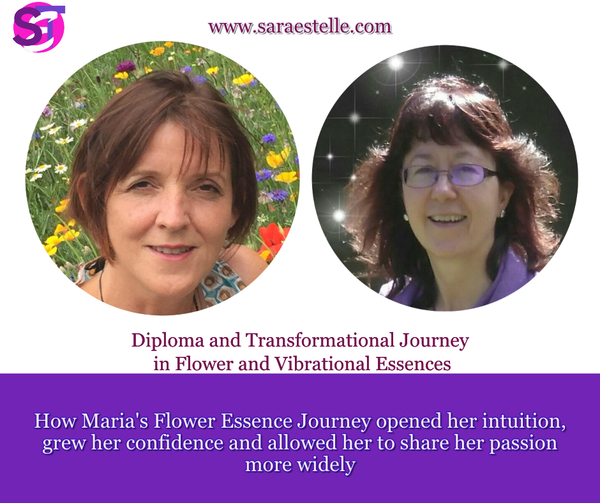 Maria Doherty is an Occupational Therapist specialising in children and is a Graduate of the Essentially Flowers Diploma in Flower and Vibrational Essences.
Maria had already studied the Bach Essences when she joined the Essentially Flowers Diploma and was using them for herself and friends, and in her words quietly practising" . As she took the journey with us (over 18 months) she began to grow in confidence, finding a space where she could meet like-minded people and access support to learn and be more of she truly was.
Maria's yearning to expand herself and her knowledge of essences allowed her find self-empowerment through our attended Diploma weekends and learning new intuitive ways to connect with and trust herself and the nature kingdom
Now Maria has her own Trinity Haven range of essences, and enjoys sharing her wisdom via videos and social media, bringing her much joy and passion.
If you'd like to find out how our accredited Diploma in Flower and Vibrational Essences can support you not only to gain a professional qualification but also to become the person you were born to be. From that place so much more is possible.
https://www.saraestelle.com/ef-welcome-essentially-flowers/diploma-in-flower-vibrational-essences-2